AGM 2017
June 1, 2017 @ 7:00 pm

-

9:00 pm
The 36th Annual General Meeting of the Canadian Friends of Finland
Thursday, June 1, 2017 at 7:00 PM
Charbonnel Lounge, St Michael's College, University of Toronto
81 St Mary's Street, Toronto, ON M5S 1J4
Agenda
Call to Order
Quorum
Approval of Agenda
Approval of Minutes of Previous CFF AGM on June 21, 2016
President's Report – Börje Vähämäki
Membership Secretary's Report – Gail Patterson
Treasurer's Report – Paul Lindala
Appointment of Reviewer – Paul Lindala
Election of the Board of Directors – Ken Mark
Adjournment
Refreshments 30 minutes
At around 8:00 PM
Annual Varpu Lindstrom Memorial Lecture
Speaker: Adam Ampuja of Buffalo, N.Y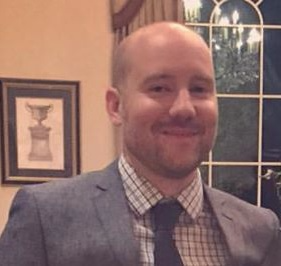 "From the Finnish Frontier to Serving the Roosevelt Family"
 Synopsis: The talk will trace the journey of Lennu Tupala from his youth along the Karelian border near Viipuri (Vyborg) before the war, to his time in the Merchant Marine, his time as a British POW in England, his survival of a well-chronicled ship wreck off the coast of Scotland, and eventually his immigration and work as a limousine driver and tennis instructor in the house of former US President Franklin Roosevelt and his wife Eleanor.
Adam Ampuja was born to a Finnish immigrant (Ilkka Jakko Tapio Ampuja) in Westchester County, NY and raised throughout the Northeastern USA (CT, MA, NY, PA).  He has traveled frequently to Finland, including a trip to pre-1991 Soviet Union to visit his family's roots in Viipuri (Viborg) on the disputed Karelian Isthmus.
He holds a bachelor's degree from Wake Forest University (WInston-Salem, NC), with majors in History and Economics, and a focus on 20th Century American History and International Trade respectively.  At Wake Forest, he spent a semester in Africa, working for an NPO and studying economics of developing countries in Benin, Togo, and Nigeria.
Adam's career is in Supply Chain Management, currently with Ingram Micro, a $50B technology corporation with global operations in 45 countries throughout North America, Europe, Middle East, Africa, Latin America and Asia Pacific.
He lives in Buffalo, NY and is a dual-citizen of the US and Canada. He is currently under application to activate his Finnish citizenship
Q & A
Mingling & Refreshments
* * * * * *
RSVP by May 29, 2017: Email president@cff.ca or leave a phone message at 416-419-1047.