SIRKUS FOCUS ON FINLAND
May 22, 2015 @ 6:00 pm

-

11:55 pm
A cultural exchange between the Canadian and Finnish circus communities.
SHOW 6pm – 7pm: Duo D'Lyh
Duo D'Lyh is comprised of married performers Kaito Takaya-ma & Sanni Sarlin. As journeymen they reveal the breadth of their multi-discipline style and physical research. Object manipulation, aerials, duo acrobatics, and more as they unveil an undulating rhythm of calm and energetic performance.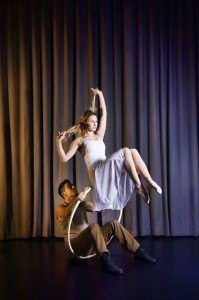 SHOW 8pm – 9pm: Ilona Jäntti
World renowned and Master performer Ilona Jäntti joins us in Toronto one week after being the featured artist of the Cirko Festival in Finland. Jäntti brings us her contemporary choreography and unique style of circus. She risks everything with her master level performances.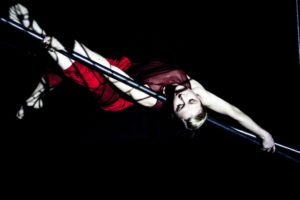 POST-PERFORMANCE RECEPTION
Proceeds go to the CFFEF in support of The Finnish Studies Program at the University of Toronto
TICKETS
To purchase show tickets, starting at $25 please visit
or call the CFF and leave a message at 416-730-8350
WORKSHOPS
The artists will conduct circus workshops; for further information, please visit CircusNorth
This event is presented by Circus North Festival in partnership with Canadian Friends of Finland, the Finnish Studies Program at the University of Toronto, and Sirkus Info Finland.
Special thanks to the support from the Canada Council for the Arts, Artscape, and others.
PERFORMERS
Master Circus Artist
Ilona Jäntti studied circus at Circus Piloterna in Stockholm and contemporary dance at Laban Centre in London obtaining a master's degree in choreography. Ilona has collaborated with a diverse range of circus, dance and theatre companies and venues including Shakespeare's Globe, Royal Opera House, The Place and Darwin Centre at National History Museum in the UK, Circo Aereo and Flow Productions in Finland and Cirkus Cirkör in Sweden. She has been a resident artist at V&A Museum of Childhood since 2010. Ilona has been awarded a three-year Artist Grant by the Finnish Government, starting in 2012.
Duo D'Lyh – Sanni Sarlin & Kaito Takayama
The couple, Sanni Sarlin & Kaito Takayama, noticed that they like the same kind of performances and that they share the same interests to create material that is high quality, beautiful and emotionally affecting contemporary circus – without forgetting elements of comedy and lightness.
Both Sanni and Kaito have a solid background of circus knowledge and performing experiences and they both have their own strengths. This is how they create together a strong, energetic and motivated contemporary circus pair, Duo D'lyh.
Sarlin specializes in aerial hoop, and has been working over ten years with it. Sarlin also performs with aerial silks and has a strong technique in hoop manipulation.
Takayama specializes in juggling and object manipulation, which he has worked with for over eight years. He has also made pair- and group acrobatics for several years.
Dr. Giuseppe Gioacchino Condello 
Dr. Giuseppe Gioacchino Condello is a Canadian Master of Mime, internationally recognized for his work in fostering and promoting Corporeal Mime: The Actors Art of Movement. His teachings have spawned generations of artists and in many ways he has shaped a large portion of the world of circus.